10 Funniest Fictional Women In The World Of Comedy
Comedy has always been a great entertainment genre, and there have been tons of fictional women and men who have made their mark as the best characters of comedy movies and shows across the globe.
With the 21st century creating more entertainment options with OTT media, the rise of comedic shows has been immense and recently we've seen a growth in strong-minded but equally funny fictional women in shows that have won our hearts and lead us to binge-watch shows that are now cult classics.
So without further ado, here are 7 funniest fictional women in comedy you should know about if you're a fan of this genre.
Fleabag – Fleabag
Phoebe Waller-Bridge didn't win all those awards for nothing. Fleabag is and will always be a comedic masterpiece that takes you to explore a flawed feminists world of toxic relationships, failed love lives, and fourth-wall-breaking conversations at the end of which you'll be clutching your stomach laughing and wishing that this show had new seasons coming.
Midge Maisel – The Marvelous Mrs. Maisel
Midge Maisel is the funniest comic in the world, and I can fight you for it. With a girl-next-door persona and a very sharp sense of humor, Mrs. Maisel is set to conquer 1950s New York (or possibly, the whole of America) with her standup acts. If you allowed me, I'd write an ode to all the characters of the show who are as funny as the lead herself. But because we're only talking about fictional women, the next in line is…
Susie Myerson – The Marvelous Mrs. Maisel
Susie is Midge's manager-slash-best friend, a grumpy and jaded New Yorker who wants Midge to succeed so badly she's ready to fight her for it. One of the best women in comedy, Susie is played by the very talented Alex Borstein without whom we wouldn't be able to imagine the character.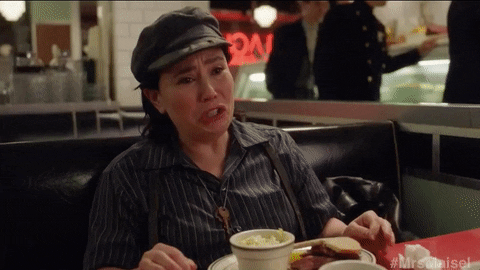 Lorelai Gilmore – Gilmore Girls
The elder Lorelai in the Gilmore Girls, she's witty, sharp, and one of the funniest people in Stars Hollow. Played by Lauren Graham, Lorelai Gilmore has become a cult favorite because of her messy life that's as relatable as it's funny and comforting. She's a feminist icon, a business owner, and one of the coolest fictional moms on TV.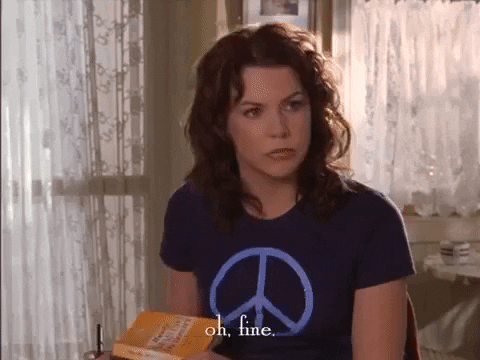 Leslie Knope – Parks and Recreation
Leslie Knope, played by the comedic genius herself – Amy Poehler. She's quirky, funny, and the least political politician you'll meet. Part of Leslie's amazingness lies in her antics that make her so relatable that you just want to give her a hug or a high-five, and part of it is her badassery that makes her a prominent leader in a very male-oriented Pawnee.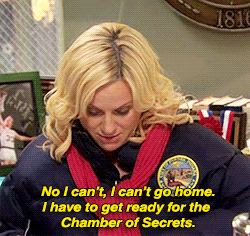 April Ludgate – Parks and Recreation
April Ludgate is the opposite of Leslie Knope in the show, but she's just as funny. Played by Aubrey Plaza, April starts off as an intern in the Parks and Rec department but quickly adapts to its ins and outs and becomes a dry, sarcastic, yet one of the best characters in the show. Her dark humor is one of the best parts of the show, along with her relationship with Ron Swanson, her boss who shares her hate for the world in general.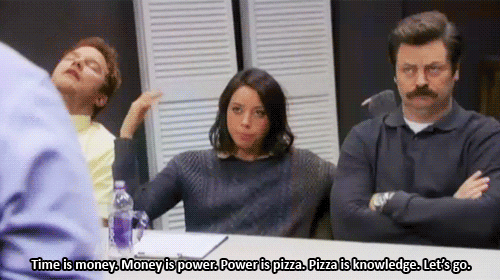 Gina Linetti – Brooklyn Nine-Nine
Gina Linetti Spaghetti Confetti is the glue that kept the Nine-Nine together until Chelsea Peretti left the show in season 6. While B99's whole cast is stellar, Gina Linetti's character was one of a kind; a character that went beyond humanity. She's an influencer, an author, and a social guru who will give you life lessons drenched in pop quotes you'll never forget.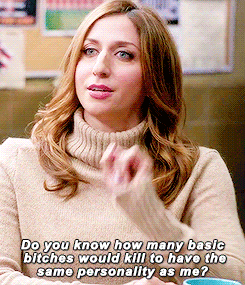 Moira Rose – Schitt's Creek
Played by the legendary Catherine O'Hara, Moira Rose is one character who's both obnoxious and brilliant at the same time. You may find her annoying at first, but as soon as you warm up to her makeovers and vocabulary, you'll be waiting for more Moira Rose screen time.
Yzma – The Emperor's New Groove
Yzma may not be a pop culture icon, but she's a classic female character who was way beyond her time. While yes, she was the villain of the movie, her wit, timing, and frustration with Kronk was so funny it's definitely a highlight of the whole story.
Jen Harding – Dead to Me
Jen Harding, played by Christina Applegate, isn't your average widow mourning for her dead husband. She's angry at everyone and everything, and her frustration with the police whose unable to find her husband's murderer is just one of the reasons she's angry. Many say that Jen Harding is probably the best character Applegate has played yet, and if you've watched the show, you'll agree too.
Nadia – Russian Doll
Russian Doll is probably one of the best shows on Netflix and part of it is because of Natasha Lyonne who plays Nadia, a character who, while keeps dying over and over again, keeps you hooked with her story. The show is a brainchild of Amy Poehler and Leslie Headland, and the characters at the center of the show along with its mysteriously binge-worthy story are what make it so riveting.
Are these it?
No, these fictional women in comedy are just a handful of names out of a list of legendary and amazing characters we've seen throughout the years, and if I started writing about them, it'll probably take ten or hundred more blogs till we cover the whole list. So I suggest that you start with these characters and tell us which ones are your favorite in the comments.