Five Gaming Channel Ideas For YouTubers
It's pretty normal to feel overwhelmed if you are trying to set up a gaming channel on YouTube. Let me tell you what makes it so daunting. Approximately, 1.2 billion people watch YouTube, and around a billion videos are watched daily. It has been estimated that 20% of people will leave within the first 10 seconds of the video, which means even if you somehow manage to get some people to watch your content out of a billion, many wouldn't even give you 10 seconds of their time. This makes it really hard for your channel to get the attention it needs.
All creative people, either a blogger, a content creator, or a YouTuber have gone through a phase where they run out of ideas. It's actually quite frustrating because one day you are filled with ideas and the next day you are sitting there all blank.
So what can you do? You don't need to stress out because you have come to the right place as I am going to talk about some creative gaming channel ideas that are going to help you engage more audience, and gain an increase in the number of subscribers.
Ideas for your gaming channel
Play games with other channels or your friends
Collaborating with other channels works great for yours as it engages more audience. You can film yourself playing your favorite game with other channels or even your friends, and document the best moments. The collaboration could be a one-time affair or even the whole focus of your gaming channel. This is a great way to increase growth for all the creators involved. I suppose of all the gaming channel ideas, you'd have the most fun playing with your friends. For video gamers, the warzone hacks is what they might need to explore the game a lot more.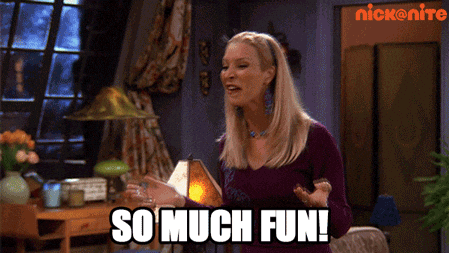 Create Vlogs
It's not necessary for you to have your videos centered around a game. To make your content more personality-driven, you could document your surroundings from time to time. Just in case you are not comfortable making videos that are not about gaming, you can talk about your thoughts on a game while doing everyday activities like cooking. You can easily get away from your computer screen using vlogging by filming events like gaming expos.
Once you make your audience comfortable with watching your videos that have a bit of a personal touch, you can venture out and create content that is not solely about gaming.
Create a Side Channel
Creators are always coming up with new ideas. If your main channel is focused on one thing, incorporating new ideas could be difficult. Sometimes it's alright to mix two types of content, at others it might not be the right thing to do. For that reason, the best option would be to create a side channel.
One great example is that of Egoraptor. It started off as a solo channel that made cartoons having gaming themes. This earned the creator a lot of popularity. After that Egoraptor made a side-channel named Game Grumps with a friend JonTron, that exceeded both the individual creators in popularity. With an idea like this, you can take your channel to new heights of popularity.
Use Intros and Outros
Your video gets a nice touch with the addition of intros and outros. Intros should ideally be 2-5 seconds long where your gaming channel logo is shown before the video related introduction starts. Following this, your main video outro starts, which includes annotations that help the viewers navigate to other related content on your channel.
Outros are ideally of 30 seconds, giving your audience enough time to choose related content from your channel which piques their interest. These kinds of things help in keeping your audience engaged.
Provide the Audience with Game Previews
Hundreds of games get released every year. You can give the audience previews of the latest games at a time when they could be searching for them. It's best to include game introductions, give your opinion, as well as live stream the game. This is a good way to increase the number of subscribers on your channel.
This concludes my list of gaming channel suggestions. I really hope they help you figure out what you could do for your gaming channel. Nevertheless, the success of your channel depends on you. People might get interested in your content because of the topic you are discussing on your channel, but when you are concerned with turning your viewers into subscribers and eventually to fans, it all boils down to having some unique element added to the content you are creating.